Bill Shipley Memorial Conservation Shop Dedication
posted on 10/2/22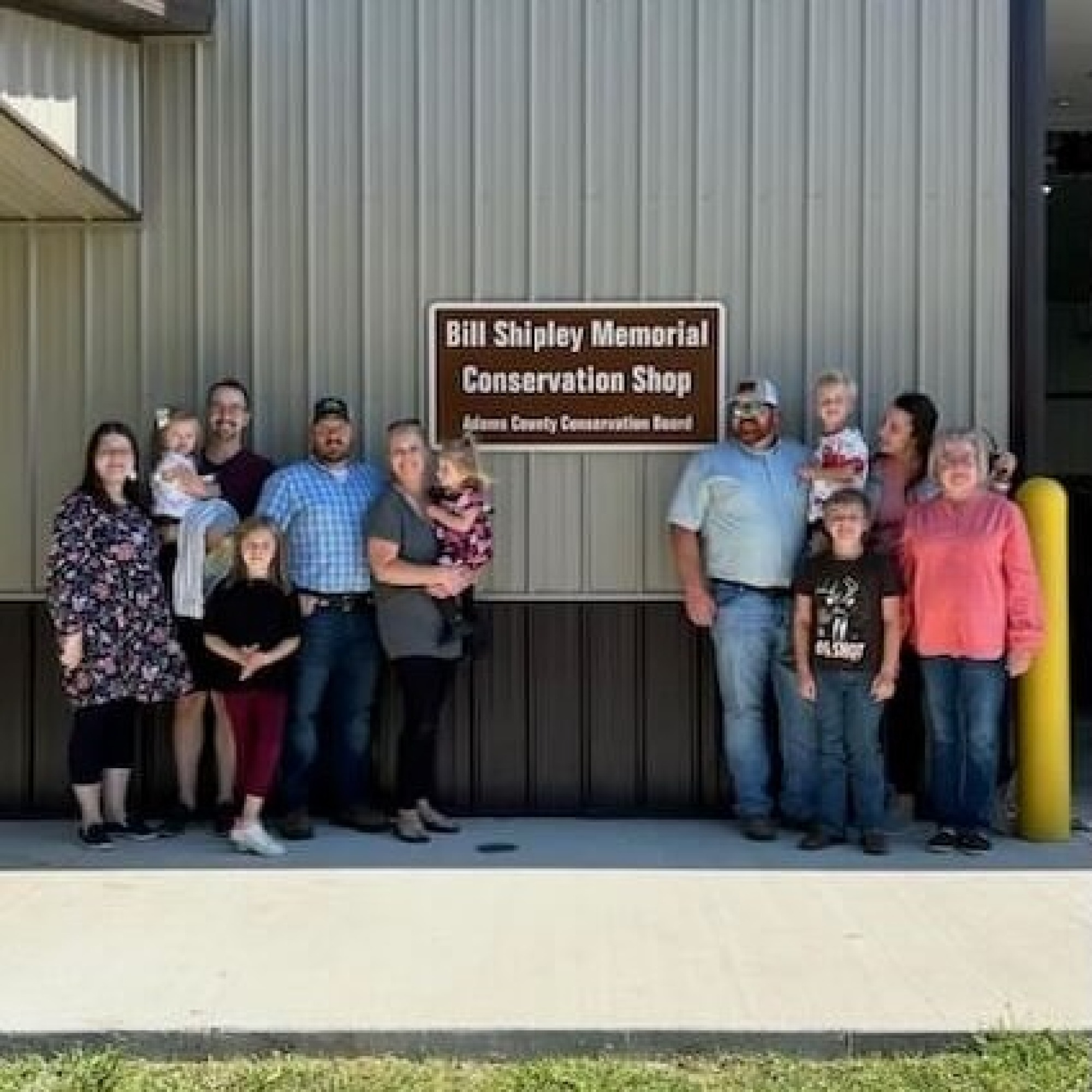 Bill Shipley joined the Adams County Conservation Board in 2008 and served until his death in 2020. For 12 years he was an advocate for all things conservation and assisted the other board members in building Lake Icaria into what it is today. Some of the projects that Bill was involved with included cabin expansion and upgrades, campground expansion, the building of 2 cottages, and the development and building of the new shop/office building. Bill verbalized the importance of building this shop so that we can be able to maintain what we have already, but also have the ability to maintain it as Lake Icaria expands over the next 5 to 10 years. Adams County Conservation Board and staff proudly present the Bill Shipley Memorial Conservation Shop to his family and the residents of Adams County.
More News
posted 9/27/23 · Treasurer
Property Tax Time
posted 9/22/23 · Zoning
posted 8/30/23 · Recorder
Adams County Residents are urged to pick up a copy of the Iowa Hunting Trapping & Migratory Game Bird Regulations at the Adams County Recorder's Office to stay current on new changes passed by Iowa Legislature and Iowa DNR.
posted 5/18/23 · Recorder
Recently "County Deed Records" letters have been circulating in Iowa. This is a SCAM. It does not come from any Iowa County Recorder. If you receive one of these letters, do not pay, do not call, do not go to the website, and do not return any mail requests.
posted 3/27/23 · Recorder